Hardware is a techno-organic humanoid being. He is made of octillions of quark sized nanites that create a hard gun metal gray layer of outer skin. He is 6 feet tall. The omnitrix is located on his shoulder.
-Naniite body: Being made of nanites, gives Hardware a plethora of extra abilities
*Shape shifting: Hardware can change his body to create weapons like swords and rockets
*Durable body: Hardware's nanites are made of an extremely durable alien metal. He has no internal organs, and can manipulate the bonds between these nanites so that projectiles just go through him or to make his skin even harder.
-Quick Save: Being taken out from a simulation, Hardware can set checkpoints in time where he can go back to at will. He can only can backwards though. In the event that he is injured or dies he can instantly go back to the checkpoint. People around him though, forget anything they learned up until that point and lose everything they earned in the future. This is a form of time manipulation.
-Dopamine Rush: Hardware feels pleasure when beating enemies
-Master Combatant: In conjunction with the rush of dopamine he gets from fighting, Hardware is a very capable fighter. He can learn the moves of his enemies. He sees enemy movement as button presses allowing him to perfectly and easily recreate moves. He can see the health of people once he hits them.
-Intangibility: Hardware can stretch the bonds between his nanites so much so that he can phase between solids.
-Quick Timing: Hardware can perceive time slower while fighting allowing him to time perfect hits and see things other couldn't.
-Quick Travel: Hardware can teleport allowing him to traverse distances instantaneously.
-Healing Factor: Hardware slowly heals over time by absorbing more solar energy
-Enhanced Biology: Being the prime member of his species grants Hardware superior, strength and endurance. He is in superhuman condition and has the most knowledge solely about the Earth than any other being.
-Technopath: Being a techno-organic being allows Hardware to control technology. He can even enter technology in his nanites form similar to how a Galvanic Mechamorph merges with technology. He can merge with technology allowing him to access the web and control devices.
-Solar Absorption: Hardware absorbs solar energy as his only source of power and energy.
Weaknesses
-Magnetism/Electricity: A strong magnetic force can disrupt the bonds between his nanites allowing others to control him or subdue him. Electricity can also damage his nanites.
- Intense Temperatures: Intense heat and cold can melt or freeze his nanites
-Intense Sound: Intense sound waves also disrupt his nanites.
-Virus: Being a techno-organic being makes Hardware succeptable to computer virus'.
-Solar Power: Without solar energy, Hardware is unable to heal and will eventually black out from starvation.
-Quick Travel Limitations: Hardware must have a basic idea of where he is going. If not he will teleport within 100 meters of the destination of his choice
-Strength Limit: Beings stronger than Hardware can easily overpower him.
-Fighting Limitations: The rush and enjoyment Hardware gets from fighting sometimes might make him a liability. He can only recreate moves that are possibly for him to do and seeing buttons presses when fighting is hard to focus on while fighting, but Ben will get used to it with practice.
Backstory
Hardware's species (we'll call them O for know. Please come up with your own names in the comments) come from a simulation on Earth done by the Naljian's. A child Naljian was tasked to create a model of his/her favorite place in the 3rd Dimension. This child noticed all the action surrounding Earth and create a advanced computer model of Earth. He created the O using a artificial intelligence neural network millions of times more advanced than Earths and used them as the admins of the simulation. He however missed the formation of the plumbers in his research and didn't get good grades. He dumped his project in the 3rd Dimension where it was directly hit with the full affects of a CME from a large sun. The CME made the 0 glitch and leave the simulation computer which was about the size of a planet. These beings became sentient and accessed the information that was stored inside the simulation granting them vast knowledge about Earth and the events that happened. Azmuth stumbled upon this unknown space computer than was floating in the edges of the galaxy and was shocked that they already knew who he was and what he was doing. He brought them to Galvan Prime, where he gave them a corner of the planet as their home, well hidden from other beings who might desire this knowledge of Earth for themselves or for their armies. He added their DNA to his Omnitrix.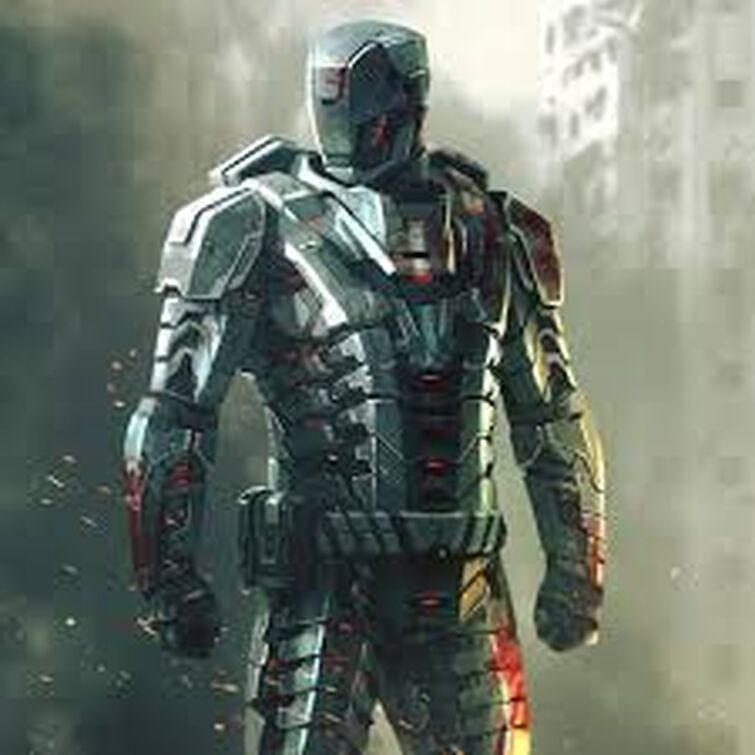 Credit to Mira Malkona for the image