Abilities:
Specialized Pyrokinesis:He can control fire. His fire can almost anything from liquids, solids, gases, plasmas and much more.
Aura Healing:He can heal the aura of others and himself allowing them to focus more and have more control over their powers.
Aura Blast:Wildfire can release aura blast from his antlers that get stronger or weaker depending on his aura.
Plant Draining:He can drain energy from plants to make himself stronger.
Environmental Analysis:Wildfire will automatically know the environment around him.
Weaknesses:
Fire:He can die from any form of fire that hits him, even his own if it is deflected or reflected.
Bad Aura:When Wildfire has bad aura he loses focus and becomes weaker overall.
Impeared Vision:Wildfire can barely see thing through his fiery head.
Impeared Hearing:Wildfire is almost deaf because most of what he hears are his flames.
Wildfire appears to be a tall humanoid deer with floating antlers. Wildfire's body seems to be made of wood with a burning skull for the head. His omnitrix symbol is on his stomach.
Height:6,7
Body Type:Humanoid Deer
Species:Blazikian
Planet:Mystcaunt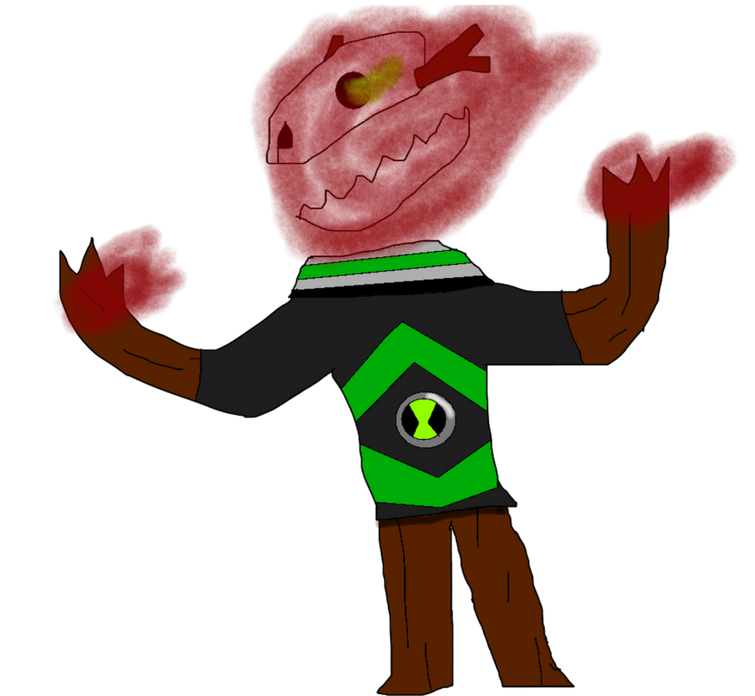 Trivia
Wildfire is one of Ben's aliens he calls the Odder Five because he lives in the same planetary system as the other 4 which are:Liquit, Zoom, Cornfield and Glowfreak.
Wildfire is also related to Moosetracks.