Abilities:
Blunt:Truckload's Quirk is Blunt which allows his left hand to be stronger than a truck and can increase in strength if he smokes tobacco to hit like an asteroid.
Superhuman Reflexes:Truckload has unnatural strength levels.
Superhuman Strength:Truckload has superhuman strength.
Oxygen Independence:Truckload doesn't need to breathe at all and has lungs that can't die.
Durable Body:Truckload's body can withstand many hits without flinching and even moving.
Superhuman Reaction:Truckload has superhuman reaction time.
Equipment:
Cigar Belt:Truckload has a utility belt that is filled with blunts and other types of cigars to buff his Quirk.
Eye Protection Goggles:Truckload has goggles to protect his eyes.
Weaknesses:
Quirkone:If Truckload is exposed to Quirkone he could completely lose his Quirk.
Overheating:When Truckload overheats his Quirk will become weaker.
Truckload is a bulky human with his left hand having two fingers and being bigger than his right. He has a black and green hoodie with white stripes. He has a utility belt with two pockets on the side and goggles. The Omnitrix symbol is on his right hand glove.
Height:7'3
Body Type:Humanoid
Species:Quirk User
Planet:Heroth
DNA Source:Blunthead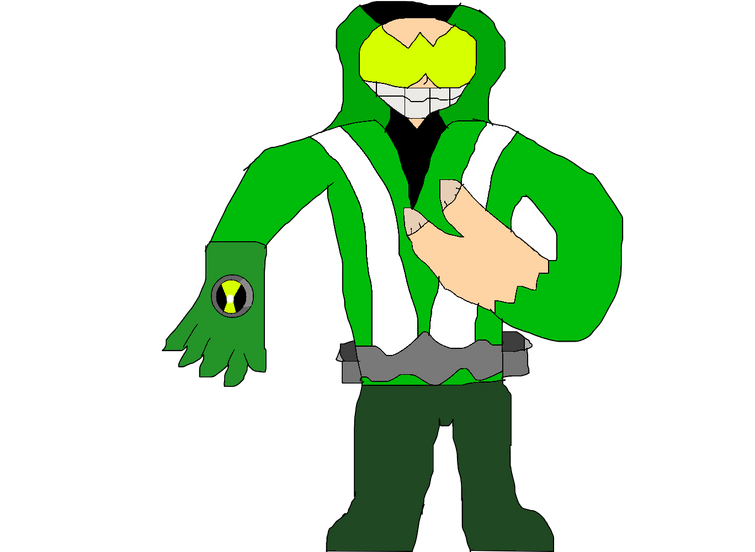 History:
Heroth basically is Earth but the events of MHA are going on.
Trivia:
Ben did meet All Might and Deku on Heroth.
Ben got the DNA Source of Blunthead when he was helping the heroes fight the League of Villains and Blunthead offered to let Ben scan his DNA.
If Ben scanned any other Quirk User he would get their Quirk and look instead but if they had a bad Quirk he would get another good Quirk instead.