Abilities:
DNA Alteration:DNAde can alter his and the host's DNA as long as he is attached to his host.
Explosive Blood:DNAde's blood is able to explode on command without hurting him and the host.
Regeneration and Healing Control:DNAde can control the regeneration and healing factors of himself, his host ,and any else around him.
Weaknesses:
Forgetfulness:DNAde will frequently forget what he was doing and what is happening leaving him vulnerable.
DNR8s:DNR8s are beings specifically created to destroy PRNT 4 and all of it's inhabitants including Fellios.
DNAde appears to be a lime green slime with light grey teeth and a hat covering his forehead in the shape of a face with "angry" eyes. The Omnitrix symbol is located on his forehead.
Height:4'2 (Naturally)
Body Type:Blob
Species:Fellio
Homeworld:PRNT 4
DNA Source:Test Subject 024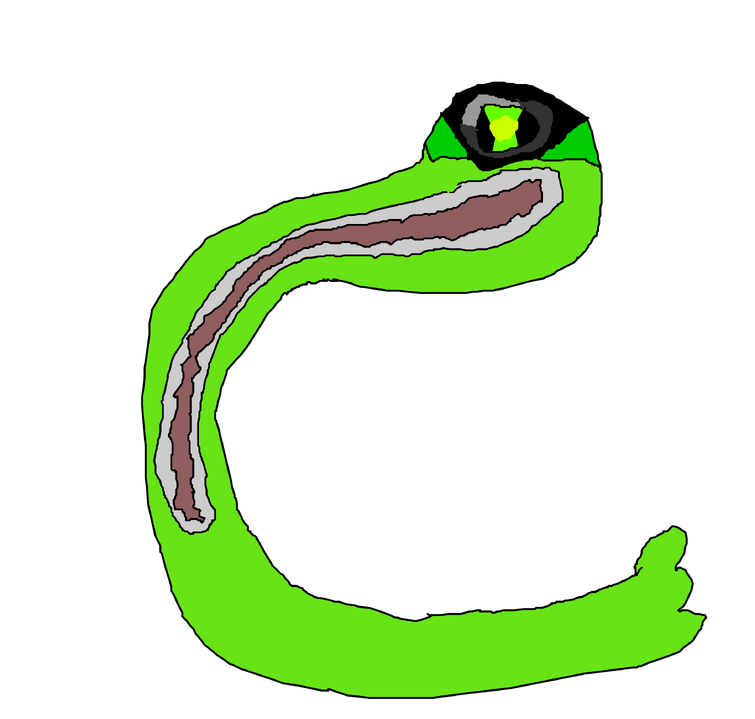 History:
PRNT 4 was once a feared land full of natural predators but due to DNR8s the vast land of acid and rocks then became a vat of dust and ash in hours. The only beings left on PRNT 4 that were there before were Fellios which died rapidly due. Dr Animo then stole most of the remaining ones who went off of PRNT 4 for hostes and used them to create a hybrid alien army filled with DNA altering parasites. But due to Ben stopping Dr Animo he got a sample of a Fellio creating DNAde.