Abilities:
Ball Curling:Rollout can curl into a ball which allows him to roll at high speeds and change his trajectory and direction mid-air.
Bouncy Body:Rollout has a bouncy body allowing him to increase his overall movement by a lot and allowing him to ricochet.
Enhanced Durability:Rollout possesses durability that far surpasses an average human.
Superhuman Agility:Rollout has increased movement options that surpass most species in the universe.
Weaknesses:
Bad Swimming:Rollout can't swim so being underwater can kill him.
Sticky Surfaces:If Rollout rolls on a sticky surface he will not be able to move and if he is face down while stuck he won't be able to turn back into his normal form.
Rollout is a white and red spherical humanoid alien with two arms that have three fingered hands and also has two legs that are all placed around his head. He has a red spine that goes around his whole head. He also wears a black, white and green suit. The Omnitrix symbol is on his left leg.
Height:5'4
Body Type:Spherical Humanoid
Species:Marball Homosapien
Homeworld:Marball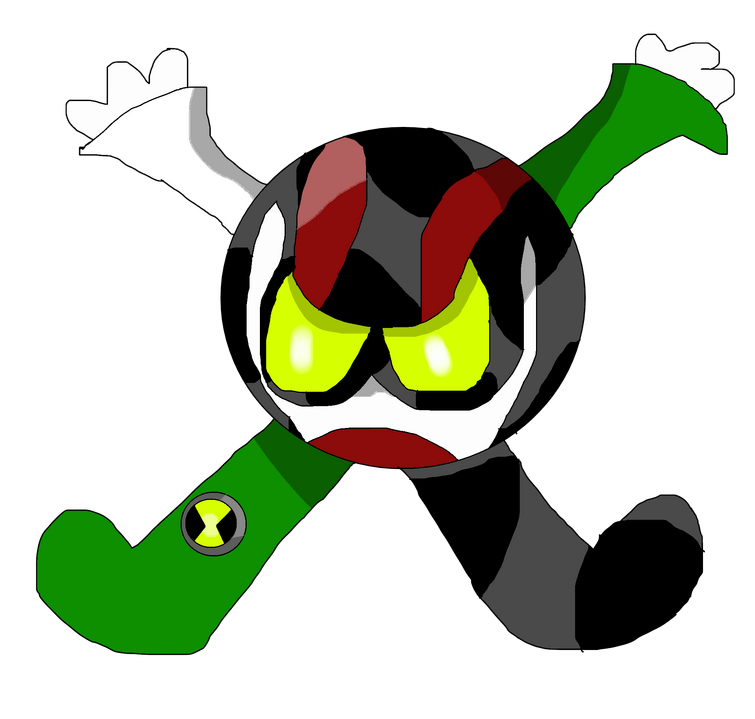 History:
Marball Homosapiens come from a recursion of Earth that genetically modified humans to be able to turn into ball to make a sport called "Marballing". Marball was made by some of the richest people in the world for entertainment purposes. The people who underwent the process of turning into Marball Homosapiens turned white because a part in the process required the subject to be drained of their blood and then filled with a different type. They also had their spine turn into a round blob of red around their head and their torso had to be squished.