Anur Ormerow is the home planet of the Wrighther in the Anur System in the Ben 10 Universe.
Overview
Landscape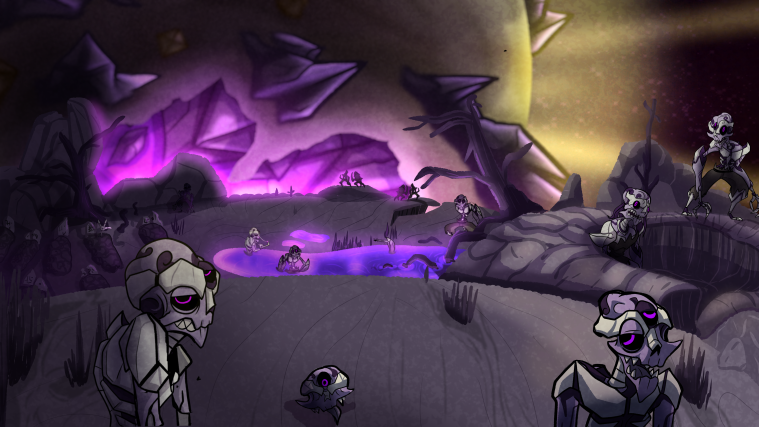 With a terrain of dead soil and withering plant life, Oromerow is stuck in the shadow of Khufos, receiving no direct sunlight but all of the residual heat, creating a very muggy and humid atmosphere. It struggles to maintain a healthy biome, however, and despite this, is still capable of maintaining life of many insect species.
Landmarks
Residents
Trivia
The planet's Inhabitants, the Wrighther, are the descendants of the humans brought to Ormerow by the Thep Khufan, who slowly evolved over time due to the exposure to Corrodium.